Trading in general has been given a bad reputation by sleazy salesmen selling stories of overnight success and get rich quick schemes.
Blue Capital Trading wanted to change this.
In a world where money managers and fake gurus do not have their clients best interest in mind, we wanted to offer a transparent and simple offering. Our tools help traders become better at their craft: assisting them in becoming profitable or even to get funded by online propriety trading firms.
Alejandro has nearly a decade of experience as a seven figure wealth manager and trading coach. He holds a Bachelor of Science in Financial Management and a Masters in Finance.
Alejandro's contribution in the trading education space has been substantial. He is a trading coach and collaborator at Desire To Trade and co-organizer of many trader meet ups such as Trader2Trader.
He is dedicated to his craft and helping others succeed. He maintains integrity in everything he does and maintains a value focused and results driven attitude.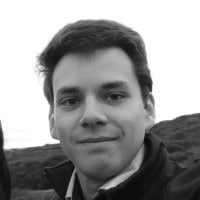 Alejandro Pérez
Co-founder