Trading in general has been given a bad reputation by sleazy salesmen selling stories of overnight success and get rich quick schemes.
Blue Capital Trading wanted to change this.
In a world where money managers and fake gurus do not have their clients best interest in mind, we wanted to offer a transparent and simple offering.
Our tools
help traders become better at their craft: assisting them in becoming profitable or even to get funded by online propriety trading firms.
We also allow people to
invest in our strategies
through our partner broker Darwinex. We wanted to create a transparent wealth management service where the only way we profit, is when
you
profit. No kickbacks, rebates, affiliate payments or hidden management fees.
Our only incentive is to make you money.
The brainchild of Burrup Lambert and Alejandro Pérez, Blue Capital Trading was born out of their shared vision to help others and make trading simple and transparent.
Alejandro has nearly a decade of experience as a seven figure wealth manager and trading coach. He holds a Bachelor of Science in Financial Management and a Masters in Finance.
Alejandro's contribution in the trading education space has been substantial. He is a trading coach and collaborator at Desire To Trade and co-organizer of many trader meet ups such as Trader2Trader.
He is dedicated to his craft and helping others succeed. He maintains integrity in everything he does and maintains a value focused and results driven attitude.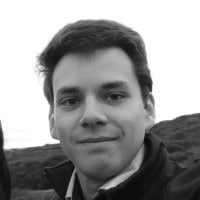 Alejandro Pérez
Co-founder
Burrup Lambert
Co-founder
In a prior life, Burrup was a member of the Australia military. Joining at age 22, he graduated as the top academic student of his class. He deployed to several locations across the globe including the United States, Papua New Guinea and the Middle East several times.
At age 29, he discovered a passion for trading, investing and wealth creation. Combining his post-military experience as a Systems Engineer, he moved his focus to the financial markets, specifically algorithmic trading.
His obsession with automation and data driven workflows has led him to create powerful and robust trading systems and tools.